Websites



WholesaleCentral.com

www.WholesaleCentral.com
The Internet's largest wholesale directory and marketplace of active wholesalers, importers, and manufacturers in more product categories than any other single location on the Web. If you are a buyer of wholesale goods, you will want to include this Web Site on your hotlist! If you sell wholesale products, you need to be listed here!
WholesaleCentral.com is the oldest and largest wholesale directory and marketplace on the Internet. Thousands of wholesalers have listed their business and products in our directory and have sold millions of dollars in merchandise using our shopping cart system. Qualified buyers flock here regularly to find suppliers and buy merchandise to fill their stores.


CloseoutCentral.com

www.CloseoutCentral.com
Providing fast access to the latest offerings from the nation's leading closeout suppliers. Serving closeout buyers and sellers since 1996.Closeoutcentral.com is the Internet's established leader since 1996 for liquidating excess merchandise in all product categories from apparel to toys, and everything in between.
Buyers use this online directory to source closeout and overstock products. By placing your company in the Closeoutcentral.com directory you are getting constant exposure to the largest audience of closeout buyers gathered in one place on the Internet! To become a member, you must be a manufacturer, wholesaler, closeout broker, or retailer wishing to liquidate large lots to a non-consumer audience.


FleaMarketZone.com

www.FleaMarketZone.com
FleaMarketZone is the largest and most comprehensive Flea Market and Swap Meet directory in the United States. Find everything from new and used merchandise markets to vintage and antique markets. Also, gather important information including hours of operation, availability of food, entertainment, maps, driving directions, and much more! Promote your market, Add a Market. or Find New markets.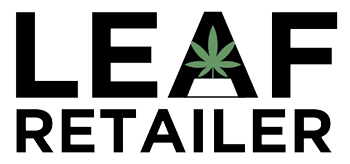 LeafRetailer.com

www.LeafRetailer.com
Leaf Retailer serves marijuana and CBD businesses by offering news, advice, product updates, suppliers, and contributions from cannabis industry professionals. We feature current news, how-to articles, and information on suppliers and new products. Our editorial mission is to provide retail owners quality B2B information they need to navigate the challenges of a growing industry.